APRIL
2021
Brick City Center for the Arts
Ocala Art Group
70th Anniversary Exhibit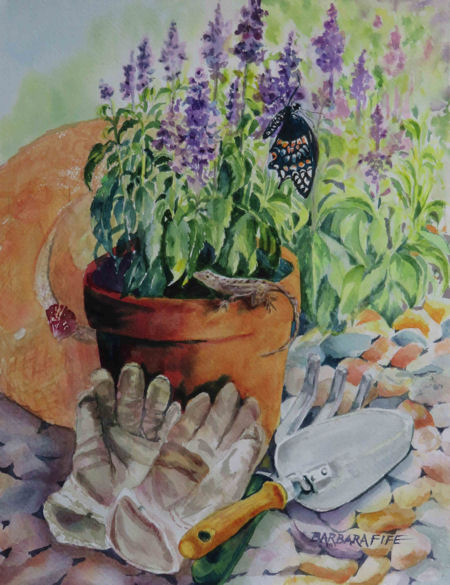 OCTOBER
2018
Ocala Art Group
Bank of OZK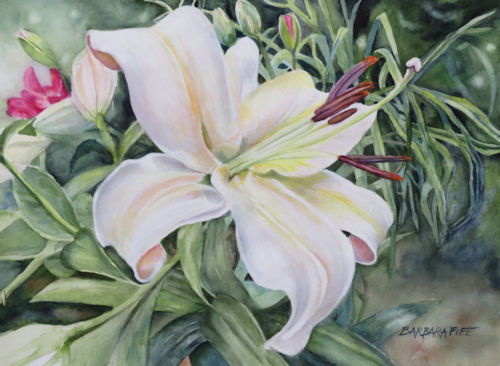 "Simple Beauty"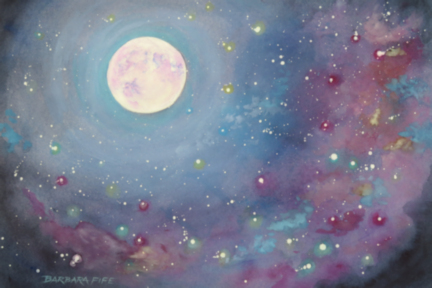 "Once in a Blue Moon"
"My Cup of Tea"
Appleton Museum of Art Exhibit 2018 (photo)
Florida Watercolor Society Juried Online Exhibit for 2018
Ocala Art Group Exhibit -Ocala Civic Theatre-January - February 2019

As many of you know, I like to include treasured pieces in my paintings, and My Cup of Tea has many: the silver pieces and teacup from my Mother, the Battenburg lace tablecloth from my sister Carol, the Waterford crystal vase a gift from my husband Buck, and the roses, a gift from friends, were set up in my studio, photographed, and then painted from life and photos as the roses withered.
I enjoyed the challenge of trying to capture the varied textures, surfaces and details in this arrangement.

January - February, 2019
"1934 Ford Truck"

OAG exhibit at
OneBlood Center


The actual historic truck is
at Dakotah Winery
in Chiefland, FL


---

---

BRICK CITY ART CENTER
Cracker Art Show
"Cracker Cattle Round-up"
Jan 8 -30, 2016

1st Place Award
For Amateur Watercolor
Certificate and Belt Buckle!
Jurying and Awards by the Booth Western Art Museum, Carterville GA

"Cracker Cattle Round-up"
was inspired by photos that
Barbara took of the Cracker Cattle Drive
through Ocala to Tuscawilla Park in 2015.

---

---



Thank you for visiting my online gallery.
All Rights Reserved on artwork photos shown on this website.